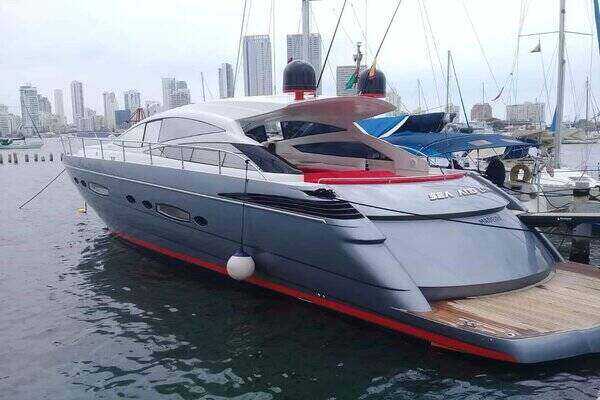 Sea Ray L-Class L650 – Motor Yacht Charter In Cartagena

Sea Ray L-Class L650 – Motor Yacht Charter In Cartagena
Yacht Details
Short Description of the Motor Yacht Sea Ray L-Class L650
Luxury is more than the sum of above-average parts coming together as a whole. Luxury is an elevated experience so individually tailored it changes you, it inspires you, and there is nothing more inspirational than the Sea Ray L-Class. The L650 is style and substance informing each other for the greater good of both. It is a luxury built to move you while delivering the heritage and excellence that is Sea Ray in a new class of unparalleled experiences.
Yacht Specs
| | | | |
| --- | --- | --- | --- |
| Guests: 20 | Cabins: 3 | Speed: 23 Knots | Length: 65ft |
| Crew: 2 | Year: 2015 | Flag: COLOMBIA | Range: 2000km |
| Catering: Yes | Wifi: Yes | Port Pickup: Yes | Jacuzzi: Yes |
| Gym: No | Jet Ski: Yes | Decks: 2 | Satellite TV: Yes |
Pricing Options
Text on WhatsApp please for more info about details and confirm your date of rent boat by Us; +573008703039 WhatsApp
Additional Information
NOTICE; In this price is included fuel and 2 skippers All our skippers are licensed by the Colombian Coast Guard. They all have passed the Maritime Consortium Drug test program. With many years of experience, our captains are very familiar with the area and their professionalism and friendliness are unsurpassed in the industry.