Yacht Charter On All Top Caribbean Destinations, Caribbean Yacht Club
Caribbean Yacht Club has the largest fleet in all Caribbean Top Destinations with over 150 luxury Charter Yachts, Motorboats and Sailing Vessels to choose from for your next party boat rental in Carib be. We offer an unlimited selection of Yacht Charters, with each tailored to your desire. Whether you want to relax in the sun aboard your own luxury Yacht in all Caribbean Top Destinations, explore Caribbean beaches, discover beautiful islands or celebrate a special event in your life, we have a rental boat for you!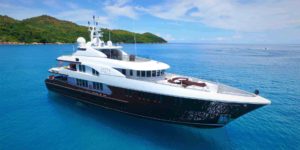 WE CHARTER ALL TYPE OF BOATS
Find A Quick Way To Yacht Charter In The Caribbean.
Let us provide you with an amazing experience in one of the most beautiful escapades that Carib be has to offer. Go around the Caribbean Islands in one of our Luxurious Yachts this month. We have a wide range of boats from which to choose, and our fleet is updated every month with fresh and exciting options! When you are ready to plan your ultimate party boat experience, let us be your guide. Simply contact us, and we will do all the work for you. All of our boat rental packages are not only affordable but priced 30% less than any other Caribbean yacht charter company. No matter how small your question is pleased, do not hesitate to contact us through this website or via phone & WhatsApp. Yacht Charters on Carib be has put together many affordable Caribbean Boat Rental destinations and themes for your cruising adventure. We specialize in Day Yacht Charters in all Caribbean Top Destinations. Most of our guests are looking for the opportunity to get out on the water onboard a private luxury yacht. Whether you are looking to celebrate a Birthday, an Anniversary, Bachelor or Bachelorette party, TV commercial or Music Video shoot, Sunset Cruise, Sandbar Party, a Marriage Proposal, Renew Vows, semi-secluded Island Hopping, Star Island tour; or perhaps a small destination wedding on a yacht – we can help you arrange all the details for a seamless stress-free event. We offer many price specials throughout the year, check out our online prices for the most affordable option on our yachts for charter in all Caribbean Top Destinations. Get Out on the Water Today! Rent a Charter Yacht and enjoy a fun-filled day!
Discover Top Destinations for yacht charter in the Caribbean?
There are so many advantages that speak for a sailing holiday in the Caribbean. The unique landscape, thousands of beautiful islands and the authentic people and culture are just a few of them. The cost for yacht charter around the Caribbean islands is very competitive. Let us tell you a bit more about chartering in this wonderful part of the world in detail.
What are the appealing aspects of a yacht charter on the Caribbean?
Wonderfully clear and safe waters, no tides and manageable sailing distances make yacht charter in the Caribbean so enormously popular. There is much more to it, though. The people are friendly and welcoming, the ports and taverns are authentic and charming and the cuisine is simple, light as well as varied. The archaic geology – many islands are of volcanic origin – makes for a stunning and dramatic landscape. Even today, there are some active craters you can visit, like on the islands of the Bahamas for example. The stark appearance of nature is interspersed by bright typical Caribbean houses with palms that you can spot from miles off. Although the water in the Caribbean is quite low in nutrients, there are endless opportunities to watch sea turtles hatch, as there are so many of them. The authentic atmosphere and the vast multitude of charming small islands and ports are marvelous. Yet, off course, historic sites are a huge attraction throughout Caribbeans as well. This means you can easily combine going on a sailing yacht charter with taking the opportunity to travel in time and visit some amazing ancient cities and temples. Last, not the least, prices for bare boat charter there are generally very competitive, so go ahead and rent a yacht in the Caribbean!
Last Minute Boat Rentals On The Caribbean At Best Price
Chartering a Luxury yacht or motorboat is a unique way to spend your holiday. Renting a boat at the best price is even more fun. Below you will find selected last-minute offers and early-bird deals for the most popular yacht ports in the Caribbean. We have filtered the offers for a minimum discount of 20%. Simply select a different date or port of departure for your charter holiday to filter for more yacht charter special offers or early bird discounts for the next season. You can also sort by price in ascending order. The best charter bargains are at the top of the list. Of course, there are also special offers for chartering a sailboat in the Caribbean Sea from time to time. In addition, charter fleet operators and often give discounts and favorable charter prices for Luxury Yacht vacations. Just select the Bahamas as a country. Just as a hint: Usually, you can rent luxury yachts economically in the Nassau, Cartagena in Colombia or in Panama. However, if you want to book areas like the Bahamas, Colombian Caribbean or Panama, you have to reckon with charter prices that are 10 – 30 % higher. Nevertheless, it is worth comparing charter prices. Better start and comparing already 8 – 5 months before your vacation. In popular areas such as Colombia, Panama and the Bahamas, cheap charter offers are always available. If you are already late, do not worry. You might find some last-minute deals. The last-minute offers usually start 2 – 4 weeks before the charter begins. (For Power Boats enough is 1 day before Call Us because We have more than 100 Power Boats available in Cartagena, Panama City and in Nassau) Good luck hunting for a cheap charter holiday!