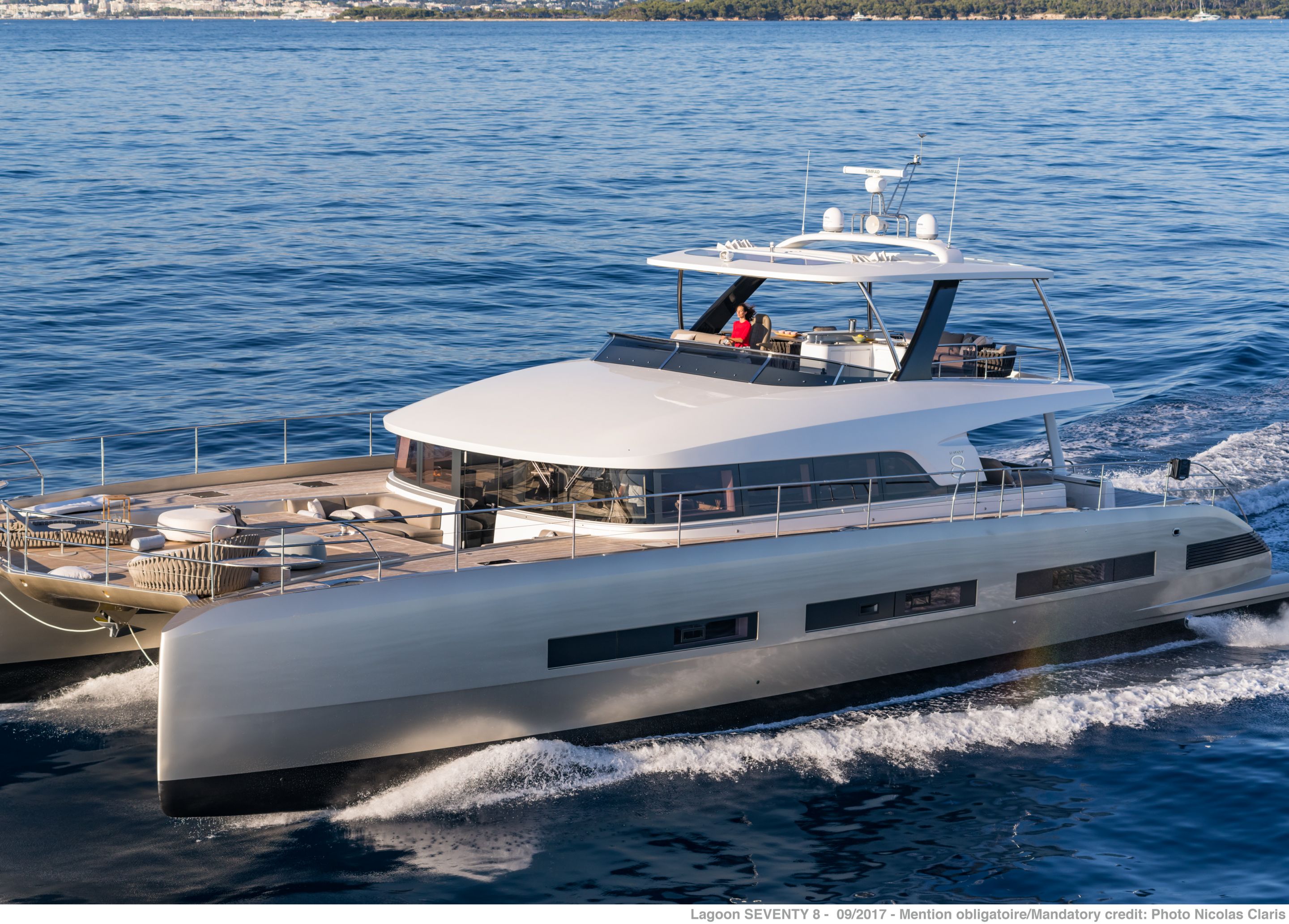 Lagoon 78 – Luxury Catamaran Charter In Panama

Lagoon 78 – Luxury Catamaran Charter In Panama
Yacht Details
From the first pencil stroke, we pursued the objective of endowing the SEVENTY 8 with the DNA of a superyacht, to naturally espouse the canons of the yachting world: generous dimensions, length,
beam and emphatic expression of dynamism. It can be read in a single movement, and is
not disrupted by any discontinuity; it is a whole that allows itself to be discovered in a subtle way.
Perfect maintained catamaran for rent. This Lagoon 78F, 5 cabin version is the best maintained and nicest Lagoon 78 on the market in Panama.
Yacht Specs
| | | | |
| --- | --- | --- | --- |
| Guests: 56 | Cabins: 5 | Speed: 16 Knots | Length: 78ft |
| Crew: 2 | Year: 2012 | Flag: Panama | Range: 6000km |
| Catering: Yes | Wifi: Yes | Port: Balboa | Jacuzzi: No |
| Gym: No | Jet Ski: Yes | Decks: 2 | Satellite TV: Yes |
Pricing Options
PRICE FOR TABOGA OR BAY Varies depending on time.
Additional Information
What's included in the base price? We include captain, boat, fuel costs, watersports toys (if specifically interested in one activity please let us know) and docking fees. To upgrade to include transport to/from the marina, open bar, meals, or any extras please ask our representative about the additional costs associated here since they will vary depending on the size of your group.